Livorno American High School - Class of 1961

This web site focuses mainly on the Class of 1961 from the Livorno American High School, Camp Darby, Italy.   Its content, however, is designed to appeal to all alumni and faculty of LAHS.

As you browse through the sections you will encounter articles of interest about our members, recent newsletters, reviews of past reunions (along with photos of most recent) and information about upcoming events. 

The site navigation buttons on the left side- bar will direct you to the many points of interest within the website.

I encourage you to visit frequently as I plan to build on each of the content pages and add new ones as warranted.

Visits to the site continue to increase each year.   Thanks for your participation and support.

Webmaster, Butch Ray, welcomes you to the Class of '61 website.  I'm interested in your suggestions regarding the content for our class site and would also like to encourage each of you to submit information for all to enjoy.  E-mail your comments and newsworthy items for inclusion and be sure to sign in the guest book below.         

Collectively, we're based in cyber space... but on occasion members get together regionally and each year  there is a  planned reunion where all are invited.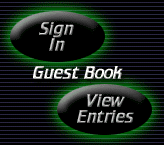 This page was last updated on: January 10, 2014
Click icon below to send e-mail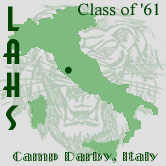 Welcome LAHS Alumni & Faculty



Take me back

to the sixties

When life was in

black and white




<Posted January 10, 2014--- This year's reunion will be in San Antonio, TX from October 2 thru October 5, 2014. Dianne Denmark will be our host and is there now making arrangements. Please mark your calendar and save the date.
Use "BACK" button on Browser to return